Our Expertise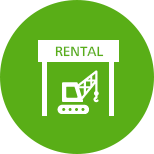 Our fleet of more than 600 crawler and mobile cranes are available for rental across Asia and Australia through our headquarters in Singapore, supported by operations strategically located in Australia, Malaysia, Thailand, Hong Kong, Vietnam and Indonesia. We are also able to support the needs of customers in regions where we do not have physical presence such as India, Middle East and Africa out of our Singapore operations.
Our pan-China tower crane rental operates a fleet of more than 900 tower cranes and is involved in the construction of many challenging infrastructure-related projects such as nuclear power plants, railway stations and iconic buildings.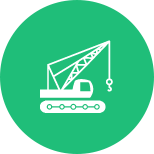 We have a strong franchise in the distribution of the HSC CRANES and have been the leading distributor in the ASEAN region and Australia for the past 15 years. In addition to cranes, our operations in Australia also distribute a wide range of construction equipment from renowned manufacturers through centres located in all the major cities across the nation.
To support our distribution business, we also stock a comprehensive range of spare parts for cranes and construction equipment backed by a team of responsive and highly-trained professionals who provide the necessary servicing expertise.
Key Expertise In These Fields

Crawler Cranes
We have one of the largest crawler crane fleet in the world, ranging in lifting capacity from 50 tonnes to 1,600 tonnes. These are available for dry or wet hire throughout Southeast Asia, Hong Kong and Australia, as well as rental out of Singapore to overseas markets as far away as Middle East and Africa.

Mobile Cranes
We operate a comprehensive range of mobile and rough terrain cranes which support our holistic lifting solutions. These mobile and rough terrain cranes are also available for dry or wet hire in Southeast Asia and Australia.

Tower Cranes
With our fleet of more than 900 tower cranes, we are able to undertake the most demanding project requirements including those of nuclear power stations across 26 provinces in the People's Republic of China.
General Equipment
Our General Equipment business is conducted in Australia where we provide general plant and equipment for dry and wet hire to civil construction, rail maintenance and other diverse industries.

Barge Cranes
Our fleet of crane barges and barges complements our comprehensive lifting solutions by enabling shore to ship/ship-to-shore and near-shore lifting services as well as lifting solutions for the construction of infrastructure projects such as bridges and wharves.
Get In Touch with Us Now!
We will be happy to provide you with more information and answer your enquiries.
contact us